Welcome to delish pet treats online shop.
Australian Cows Ears - bulk ( 4 in a packet )
00200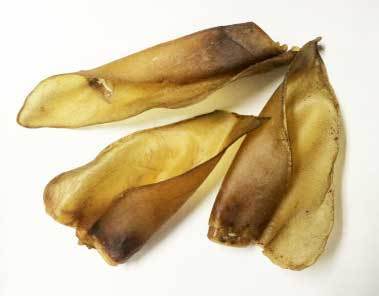 All Aussie Beef Ear Dog treats.
Cow Ears Dog Treats are a fantastic entertaining chew, a great low fat substitute for pigs ears if pork isn't an option. Ideal for smaller breeds and helps as a dental aid. High protein low fat all natural treats.
100% dehydrated cow ears free from additives and preservatives.