Welcome to delish pet treats online shop.
Australian Pig Ears - twin pack or 10 pack
00141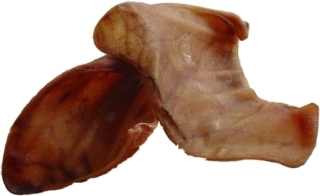 Cheap Pigs Ears Dog Treats. A popular treat.
100% Natural Australian Pig Ear, No Additives or Preservatives.
An Entertaining chew ideal to relive your dogs boredom, keeping them busy. High in vitamins and minerals. These are a treat and shouldn't be given every day due to their high fat content.
Pigs ears may not be suitable for small dogs or dogs with sensitive stomachs.
Pig ears may vary in size

size
Twin pack (0) 10 Pack (0)