Bird Toys and Feeders
Play time, toys and feeders.
Do you have a pet bird? Whether your feeding your bird pellets, seeds, egg and biscuit, or some other tasty treat, our bird feeders are sure to meet your pet birds feeder needs. Also feeders for wild birds.

Bird toys are a great way to keep your pet stimulated and happy!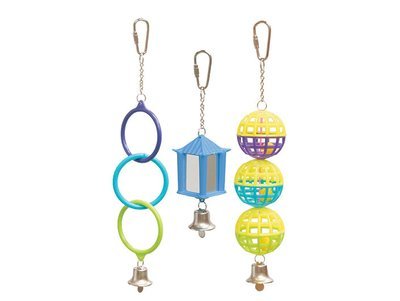 Kazoo Mirror/Ball/Ring Sets
Kazoo Mirror/Ball/Ring Sets
delish pet treats.
Your one stop Online Pet Shop catering to all your pet's needs. We offers you discount sale prices and great value on pet supplies and quality pet care products. Look around our pet shop online to get the best products for your pet. Shop online and save.