Welcome to delish pet treats online shop.
Black Dog Standard Collar -Super Strong
00161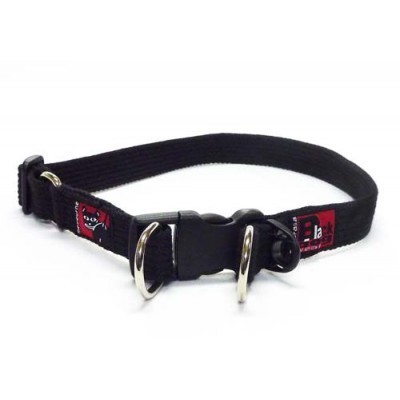 The Super Strong Collar.
Black Dog collars are constructed to last a lifetime of robust wear, and to look great for many years.

This collar has a D ring on either side of the buckle, making it exceptionally strong, while remaining a comfortable collar for everyday wear.
With your Lead attached through both D rings, all pressure from the Lead bypasses the buckle, ensuring security and longevity of the buckle on very strong, or straining dogs.
25mm wide webbing. Adjustable from 43-68cm.

Colour
Black (0) Blue (0) Red (0)