Welcome to delish pet treats online shop.
Cat Collars Leather
00086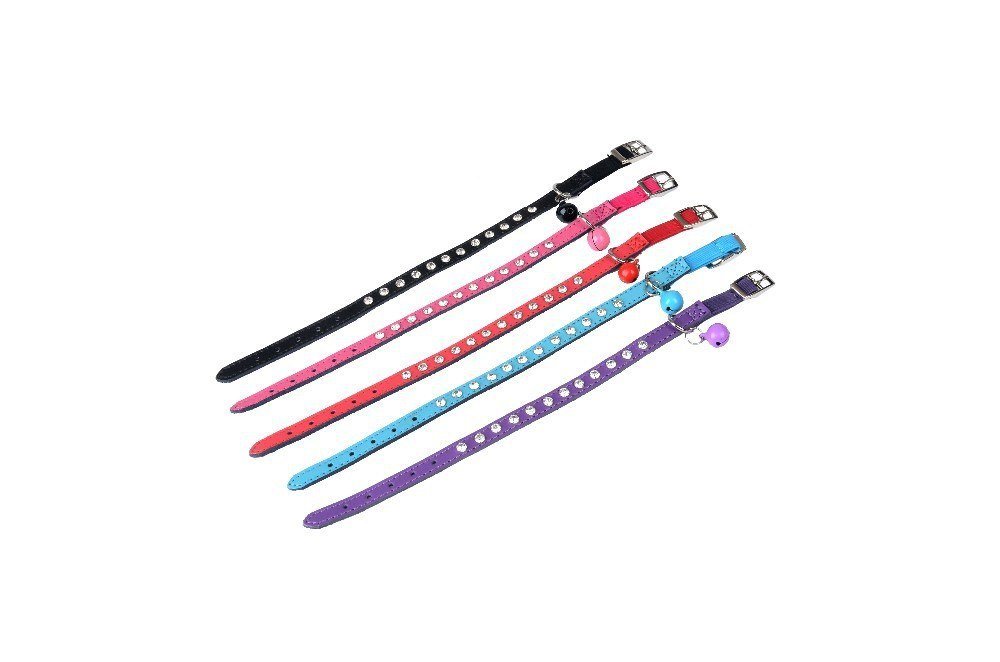 Cat Collars in many colours.
Make sure your cat has a highly fashionable Cat Collar.
These collar also features a safey elestic which allows the collar to stretch if placed under too much strain to allow your moggy to stay safe.
Rhinestone Cat Collar
* Real leather material with elastic safety bell
* 10mm wide and 30cm long
* Colours: Black, Red, Pink, Blue, Purple