Welcome to delish pet treats online shop.
Chicken Breast Dog Treats - RSPCA Approved
00051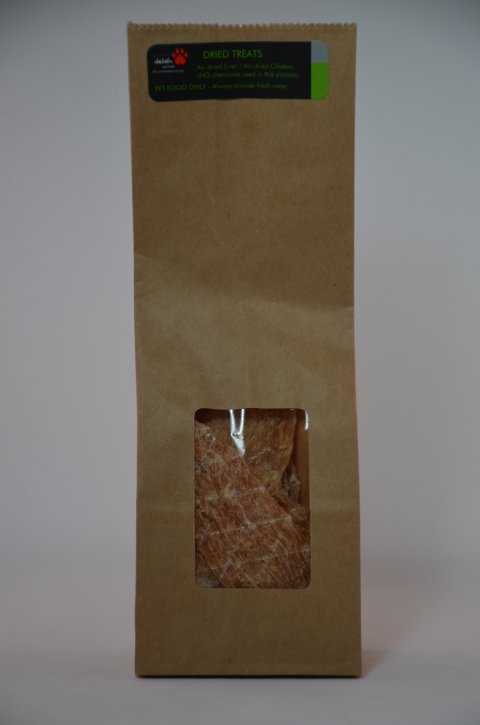 Chicken Dog Treats made in Australia.
All natural human grade ingredients, 100% Australian lean RSPCA approved chicken breast with no additives or preservatives. Single ingredient and grain free. This dried dog treat low in calories but high in protein, iron and zinc.
Sealed in an earth friendly bag made from recycled paper with a corn based 100% natural bio film that is a renewable resource & most importantly, these bags are compostable.

This is a very popular treat, and sells out fast.
We dehydrate this weekly and there maybe a slight delay with delivery. If you place any order and its out of stock, we will contact you with an expected delivery date.