Welcome to delish pet treats online shop.
Collapsible Silicon Dog Bowl small - with clip.
00061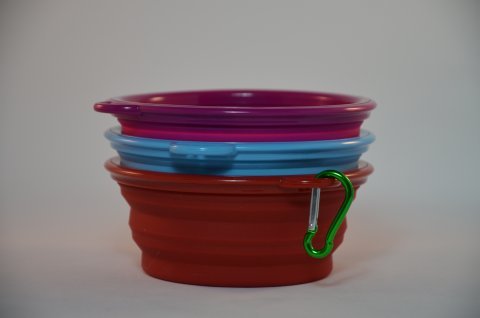 Small collapsible Dog travel bowl.
Food grade silicone pet bowls, use them outdoors or at home, for busy dogs on the go.
They fold down to just 12mm thick making them small enough to fit in your pocket or clip to your lead weighing only 70gms. At this price you could buy two and leave one in the car. Great party colours available.

(Do not use in the microwave and only place on the top shelf of the dishwasher)
Diameter 135mm x height 55mm -capacity approx 400ml - folds down to just 12mm.