Dual Ended 2 Pack Dog Toothbrush
00192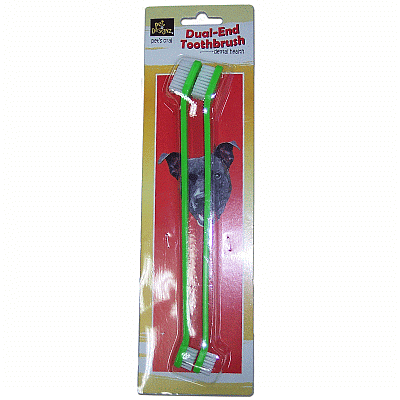 Dog Toothbrush - 2 pack.
Great value for money a pet brush gift set with 2 brushes.

Brushing is so much easier, a long handle and two different size brush heads. The larger brush head for the front teeth and a smaller head for reaching those teeth at the back.