Welcome to delish pet treats online shop.
Fish and Rice
00072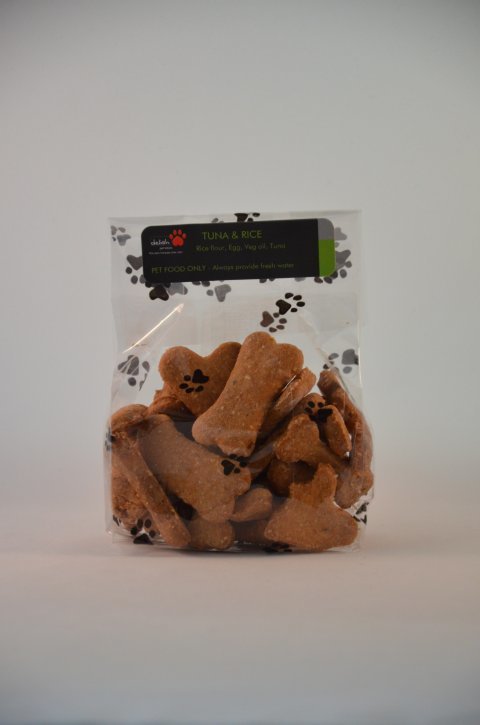 Fish dog treats with rice.
This is a great low fat dog treat option, packed with good oils for shiney coat and health bones. A good source of Omega 3 and with the easy to digest rice flour making it a good option for dogs with sensitive stomachs.