Welcome to delish pet treats online shop.
Gripsoft Dog Nail Clippers Deluxe - Large
00136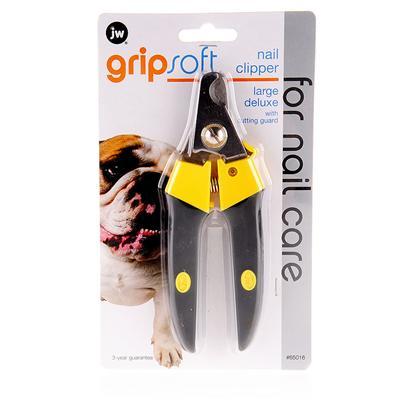 Large Dog Nail Clippers.
Keep your dog's nails under control with these GripSoft Deluxe Nail Clippers.
These pet nail clippers are used by professional groomers and pet parents alike. The unique cutting guard protects your pet from over-cutting and the Non-slip soft grip means no more dropped clippers.