Welcome to delish pet treats online shop.
Gripsoft Dog Nail Clippers Deluxe - Medium
00137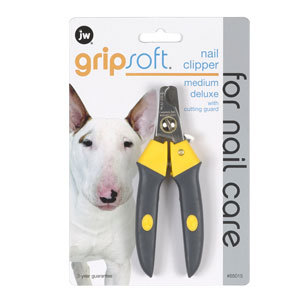 Medium Dog Nail Clippers.
Similar to the large dog clippers these GripSoft Deluxe Nail Clippers are great to keep your dog's nails clipped.
Unique cutting guard protects your pet from over-cutting and their ergonomic design requires less pressure and force to clip your dogs nails.