Welcome to delish pet treats online shop.
Gripsoft Slicker Brush Soft Pins for Dogs
00133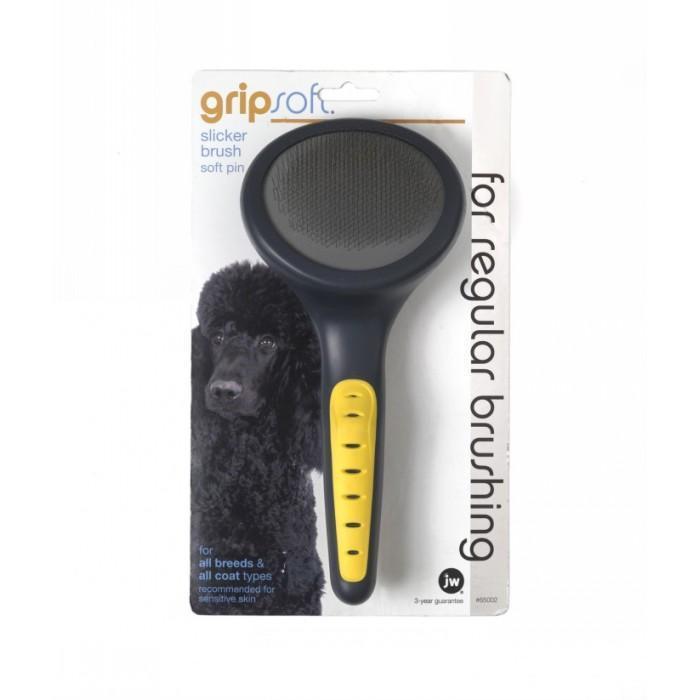 Slicker brush for dogs.
A fine wire slicker brush that sit on a flat or slightly curved base, this brush is for regular brushing for all breeds and coat types.
The Soft pins work especially well for pets with sensitive skin and fine coats.
Features a curved non-slip handle.