Welcome to delish pet treats online shop.
Gripsoft Soft Cat Slicker Brush
00129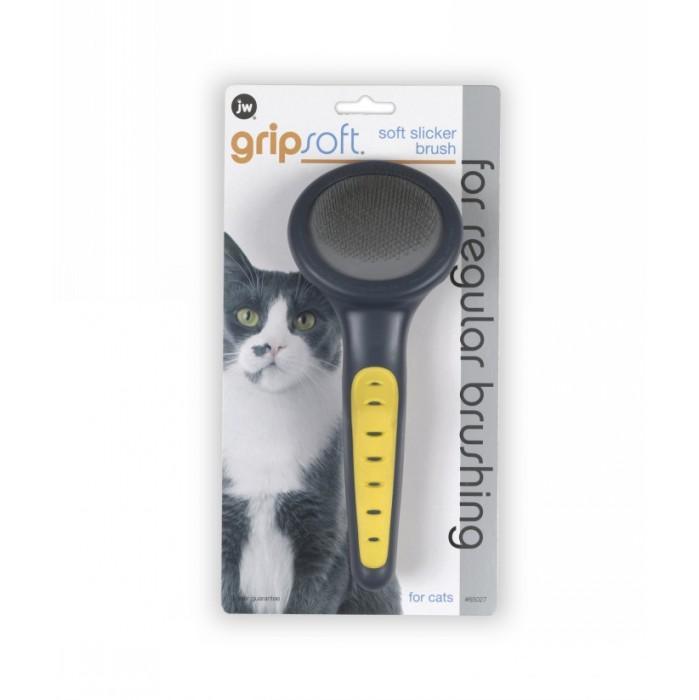 Slicker Brush for Cats
This is a great basic cat grooming tool. You must be careful not to scratch your cat's skin when using this sliker brush. For use on the undercoat of cats and kittens to help remove dead and shedding hair. Designed to suit pets with sensitive skin or fine silky coats. Regular brushing helps prevent matting. Part the hair and brush outwardly, section by section.