Welcome to delish pet treats online shop.
JW Bad CUZ Small dog toy
00307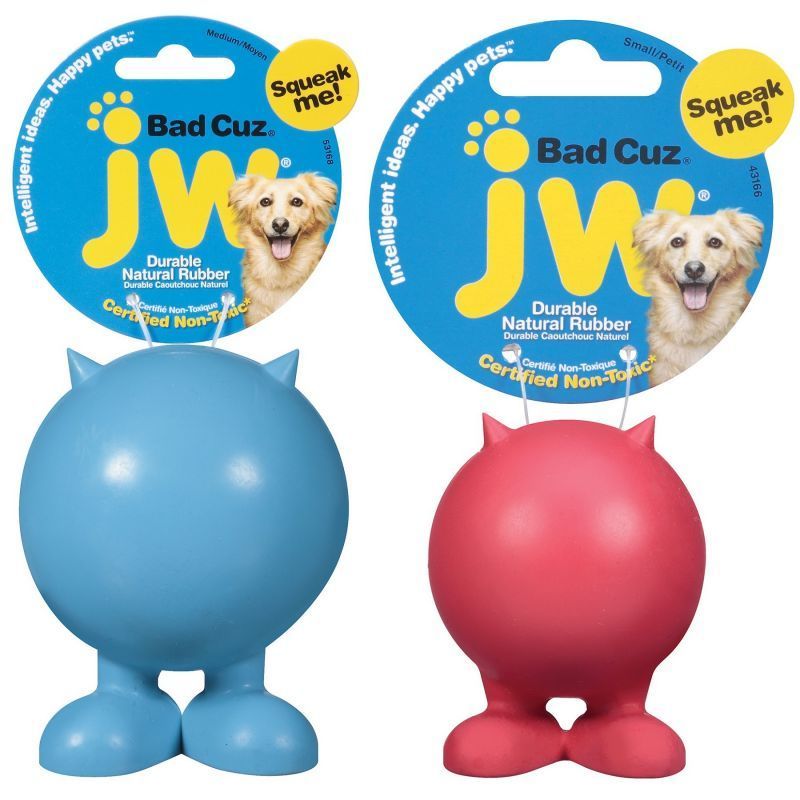 The squeaker that's built into the BadCuz is designed so it won't fall out and will provide your pet with hours of nonstop erratic, bouncy fun. Bad cuz features a devilish side with horns and feet with a tough squeaker and an erratic bounce to keep your pet entertained
As part of the iconic top-selling Cuz line of toys, the Bad Cuz will become your dog's new best friend.