Welcome to delish pet treats online shop.
JW iSQUEAK BALL Medium (7cm Diameter)
00300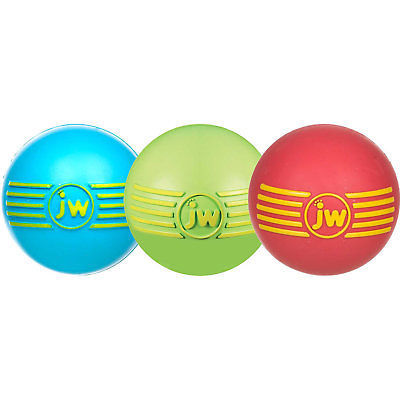 Our JW Pet iSqueak Ball Dog Toy is a toy your pooch will have a ball with! A long lasting dog toy, fashioned of thick-walled tough 100% natural rubber and with a long-winded squeaker. Pliable, resilient natural rubber has proven itself to be the best material to satisfy the dog's normal craving to chew. This dog toy is definitely a great size and shape to throw for fun toss and fetch games.