Welcome to delish pet treats online shop.
JW iSQUEAK BALL Small (5cm Diameter)
00299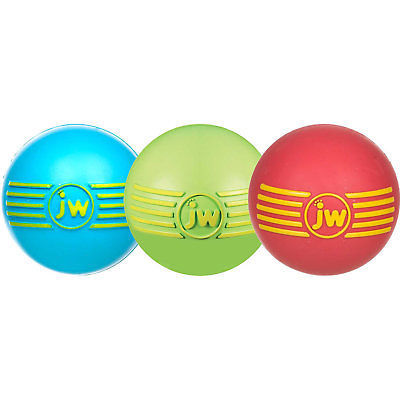 This JW ISqueaky ball is made from a tough natural rubber, is quite durable and a lot of fun to play with especially in a game of fetch. Infused with a vanilla scent and in a bright colour it won't go missing in your backyard. Hours of fun for your dog, it has a squeaker and is easily washable.
This ball is small in size, measuring about 5cm in diameter.
Always supervise your dog during playtime.