Welcome to delish pet treats online shop.
Kangaroo Jerky
00198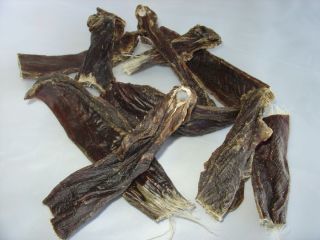 Kangaroo Dog treats are the healthiest dog treats and our favorite.
Kangaroo Jerky is a long lasting chew that is very lean and high in protein free range, preservative and chemical free, providing your dog with minerals and vitamins. It's a perfect treat to spoil your furry friend or keep them occupied when you leave the house.
Dogs just love them.
Key Facts
Less than 1% fat
High in portein
Long lasting
Promotes healthy teeth and gums
Great for dogs all sizes
Australian Made
No Preservatives
No Additives