Welcome to delish pet treats online shop.
Kazoo Mirror/Ball/Ring Sets
00233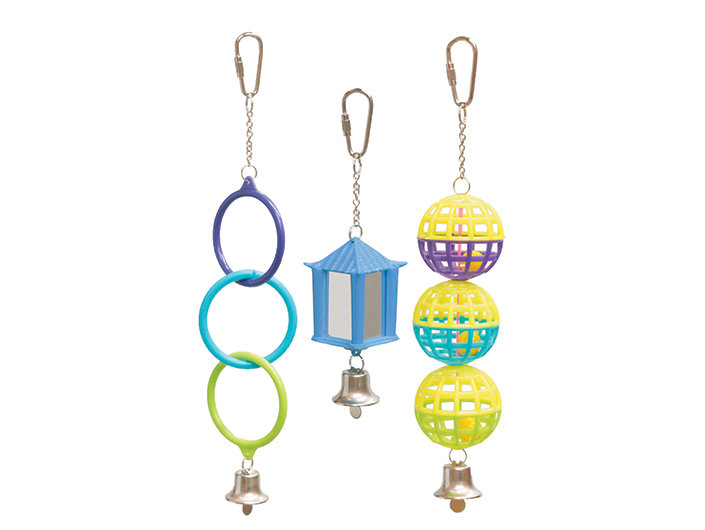 Kazoo make Bird play time fun.
The Mirror/Ball/Ring Sets are ideal for keeping your bird mentally active and amused for hours on end. Manufactured from high density plastic in an array of fun colours these colourful bird toys are guaranteed for lots of feathered fun.