Welcome to delish pet treats online shop.
Lucky Paws LUCKY TO BE RESCUED PET BOWL - 3.5 Cups
00250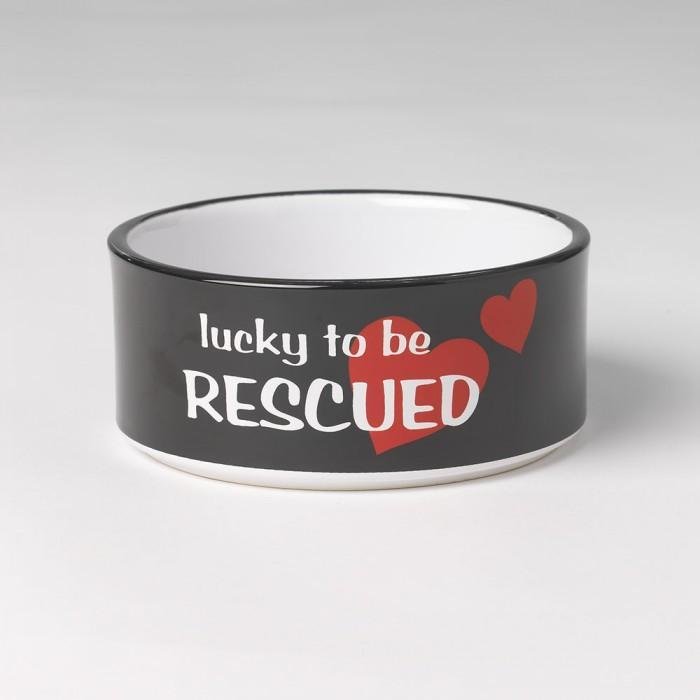 Beautiful Dog bowl.
Petrageous Stoneware pet bowls are made of the highest quality ceramic. Each bowl is hand painted and oven-fired to resist fading and chipping. These stone ware bowls are designed to last for years and the fresh, unique designs make a statement.
Hand-crafted stoneware
Fully compliant with FDA Regulations & Standards for human consumption
Dishwasher safe
Microwave safe