Welcome to delish pet treats online shop.
Milano Bowl - DIVA ZEBRA
00226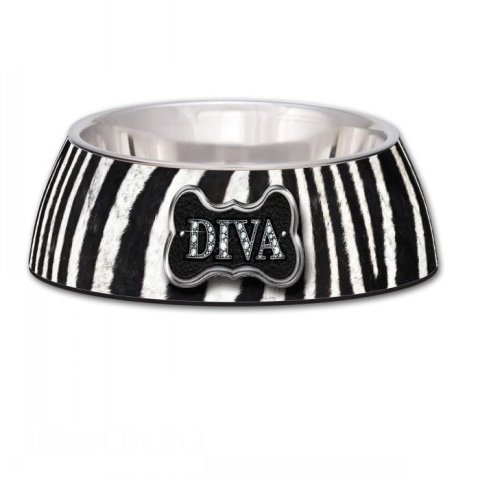 A Dog bowl to suit your diva pooch.
A stainless steel bowl that resists bacteria and a removable rubber base to prevent skids and noise make this a must have dog bowl.Remove the bowl from the base for easy cleaning and the entire bowl is dishwasher safe (please remove rubber ring before washing).
Size
Small - 235ml (0) Medium - 473ml (0) Large - 946ml (0)