Petway De-Shedding Shampoo - 250ml
00209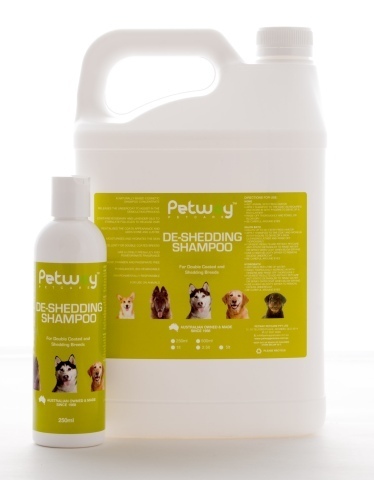 De-Shedding Dog Shampoo.
Petway Petcare De-Shedding Shampoo is a naturally based shampoo for use on double-coated and shedding breeds. It has been formulated to help release the undercoat and assist in the do-moulting process. It contains natural essential oils to stimulate follicles to release hair while moisturising and hydrating the skin. Has a lovely fresh lily and pomegranate fragrance.
More Information:
For use on animals that shed, especially double-coats, short coats and combinations coats.
A concentrated formula for use on animals with normal skin types.
Totally Bio-degradable and free of any nasty phosphates, parabens, enzymes and soaps.
PH balanced to help to clean for pets coat without irritation.
Made environmentally responsibl and is Animal cruelty free.