Welcome to delish pet treats online shop.
Puppy Pick N Mix
00011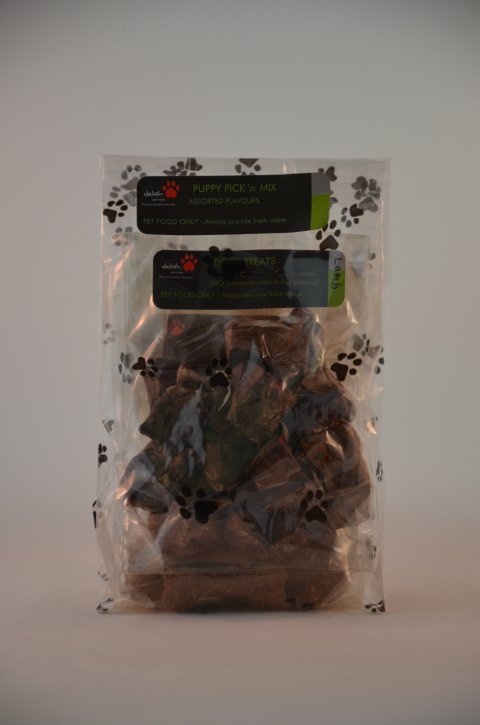 A special 4 mix pack.
With so many delicious flavours to choose from, why not go for the delish Puppy Pick N Mix. Your furry loved one can enjoy a mix of healthy, delicious treats in one bag. Each flavour is sealed in its own bag.Yum!