Welcome to delish pet treats online shop.
Racing Paws Dog Soap
00075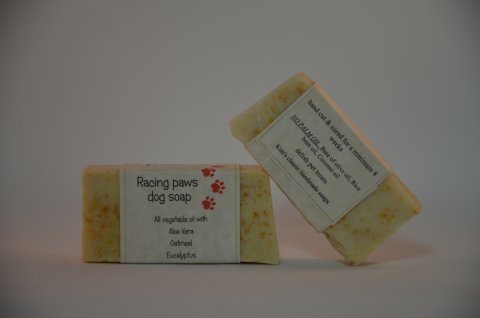 Palm oil free dog soaps.
Made from a base of olive oil, rice bran oil and coconut oil with aloe vera, oatmeal and Emu oil to help sooth and heal.
Low Sudsing, low irratant with a pleasant mild fragrance.