Welcome to delish pet treats online shop.
Staffy Ball Dog Toy - 7 cm
00194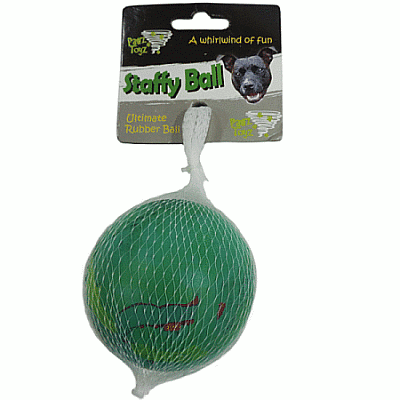 Staffy strong Dog toy.
Specifically made for Staffies and Safford Cross breeds this Staffy Ball dog toy is a solid rubber ball for loads of entertainment for your dog.
Remember to allways supervise your dog during playtime these are tough but sometimes not indestructible.