Welcome to delish pet treats online shop.
Tilt Back Bird Feeder
00175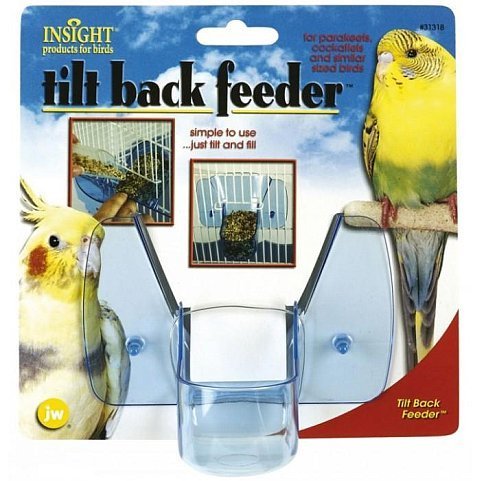 Cage Bird feeder.
This tilt back bird feeder will fit into the windows on almost any small cage. It is designed to just tilt back to easily refill. It makes topping up your bird's dish quick and efficient.
Tilt back bird feeder - 12 cm Wide x 9 cm High.