Welcome to delish pet treats online shop.
VISTA DEMATTING COMB
00282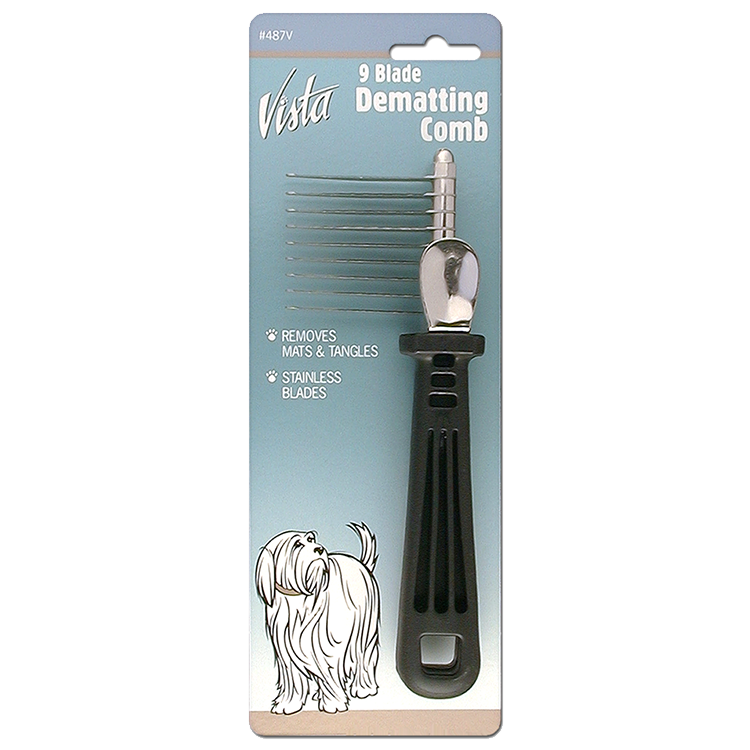 Designed for use by professional groomers.
Features 9 sharpened stainless steel serrated curved prongs stay sharper longer and do not bend easily. Professional quality at a great price.Designed for easy use helps to remove matts and tangles from long haired pets. Plastic comfort grip handle with thumb indent.