Welcome to delish pet treats online shop.
Kazoo Deshedder
00149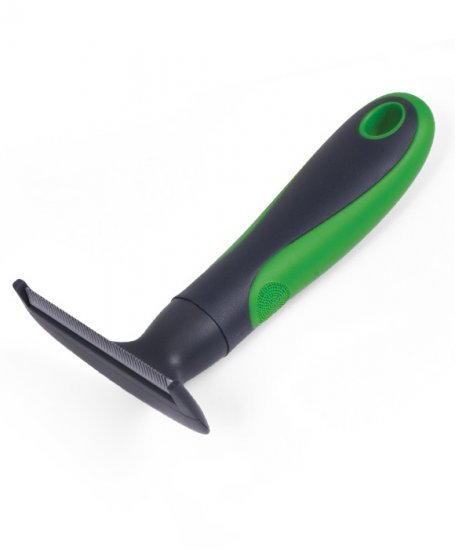 Dog Shedding Rake.
This shedding rake helps reduce topcoat and the undercoat on many dogs and cats breeds.
Coat shedding can trigger allergies for people intolerance to pet hair.
Regular combing with this deshedder will greatly reduce loose or dead hair from the coat and makes your pet more comfortable, especially on those hot days.

How To Use:
1. Place on coat.
2. Gently rake with the lie of the hair.
3. Remover the hair from the blade teeth. ( repeat and make sure you keep removing hair from the blade).

It very important to keep the blade clean. Wipe the blade clean after use, coating with a light oil to protect the blade surface. Be careful when cleanning the blade as it is sharp.
Kazoo Deshedder
Medium (0) Large (0)